CAUTION:  The road between Marble and Crested Butte (CR3 via Schofield Pass) can be treacherous.
The old mining road (circa 1890's) between Marble and Crystal City, including Lead King Basin and the Devils Punchbowls, ranks among the top 4-wheeling locations in the State of Colorado.  Sections of the road are challenging to even the most experienced drivers. Jeep, ATV and other off-road vehicles frequent the road from May to October. Activities include fishing, hunting, camping, hiking, mountain biking, horseback riding, and sightseeing. Please keep in mind you are surrounded by wilderness areas so please stay on the established roadway and pack out what you pack in.
A favorite pastime of locals is telling stories about unfortunate drivers, relying on their GPS or Mapquest routing, who attempt to reach Crested Butte from Marble by County Road 3 over Schofield Pass. This is a bad plan in any season, and the tow truck bill may exceed the value of your vehicle. Don't become a subject of our local folklore.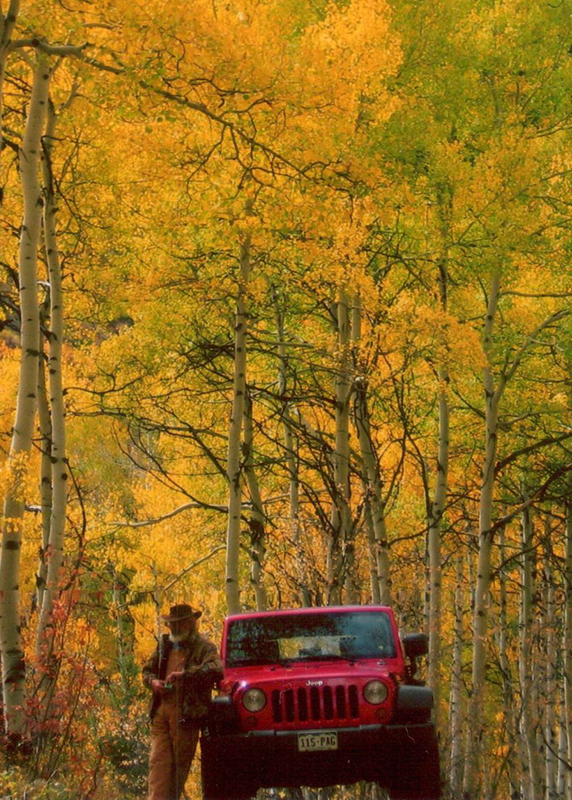 CRYSTAL RIVER JEEP TOURS
Join expert and knowledgeable tour guides through historic Marble and Crystal City, and past the Crystal Mill. Experience the breathtaking views and wild flowers along the Lead King Basin road.
Crystal River Jeep Tours guided tours, which skirt the edge of the Maroon Bells-Snowmass Wilderness area in the White River National Forest, are an experience found nowhere else in the world. The road to Crystal City and Lead King Basin is as pristine and rugged today as it was when it was built 100+ years ago. The upper Crystal River Valley is ranked among the top locations in the state for viewing wild flowers and fall colors.
407  West Main St. Marble, CO 81623
970-963-1991
RPS RENTALS
RPS Rentals offers 2, 3, and 4 person UTV rentals to see the historic Crystal Mill and the town of Crystal.  These are unguided rentals.  We operate Memorial Day through early October.  Please visit our Facebook page for more information
112 East Main Street, Marble CO 81623
970-963-3747
BACKCOUNTRY ROAD ETIQUETTE
If you decide to attempt the road to Crystal City or Lead King Basin, please keep in mind the following rules of off-road etiquette.
Right-of-way. Please yield the right-of-way to non-motorized travelers (hikers, horses, bicyclists) and

 

to vehicles going uphill.
Leave no trace. Pack it in, pack it out. If you see trash on the trail, pick it up.
Do not go off the trail and do not widen the trail. Millions of acres that once were available to off-roaders are now closed because of improper use. Every time someone misuses a trail it puts everyone that much closer to losing more ground. Please respect the area you are in and try to enhance the image of off-roaders, not erode it.
When you really have to go, bring a shovel. Solid waste should be buried at least 6 inches deep and 100 yards from any campsite and/or water. There is a public outhouse in Crystal City behind the store.
Air down your tires. This improves traction and helps prevent punctures (20-25 psi recommended).
Don't harass the wildlife. And don't let your pet do it either. Keep them under control. By law all pets must be leashed while in the White River National Forest areas.
Do not speed. Excessive speed, and the noise and dust that go with it, is no one's friend off-road. Our drivers average 2.5 mph on the trail and rarely spin a wheel. If you do not have four-wheel drive, you probably should not attempt this road. If you want to ride motocross or race off-road, find a track.
Be prepared.   Water, food, spare tire and jack come to mind. Sensible footwear and dressing in layers helps as well.
Read this web page:  

https://www.colorado.com/CareForColorado